1 tag
2 tags
3 tags
2 tags
2 tags
2 tags
3 tags
30 tags
New York/Saturday Night Live
Out of disbelief, had to read this multiple times and make sure I wasn't hallucinating: Two weeks before the show, we learned that May 19th was the season finale and I got the best call at work when Amanda let me know that "MICK-FUCKING-JAGGER" was hosting. Luck at it's finest. DAY 1 - 5/16 Neighborhood kitty making me feel guilty about leaving. JFK. New York greeting...
30 tags
California/Coachella 2012
Open road skies, the best skies. A person free falling. "I saw God in the sky in the form of huge gold sunburning clouds above the desert that seemed to point a finger at me and say 'Pass here and go on, you're on the road to heaven.'" TEXAS. This one's for the hardcore Phoenix fans who know the the relevance of tunnels. Wind turbines, best sign...
29 tags
SXSW 2012
DAY 1 - 3/10 Trudy's. Our British guest Stephanie: "I'm going to get coronary heart failure." Spiderhouse. Trying Chartreuse for the first time, inspired by this: http://blog.moviefone.com/2011/01/05/bill-murray-karaoke/ DAY 2 - 3/11 Austin Frenchness. We mistook the Asian boy for 12yo Justus Williams (youngest chess master ever) because "that other kid looked...
3 tags
King Khan @ Mohawk - February 4, 2012
Preparty. Photo by @now_lennerz Jacuzzi Boys When side stage is lame, jump in the pit. YES. Beautiful children. King Khan's French band member who would later try to make out with Chris. You know it was a good show when it ends and nobody leaves. Danced to rock 'n' roll like it was 1965. Green room partyin. Frenchie and Chris having a wee. Taking this photo resulted...
7 tags
The Kills @ Stubb's - January 25, 2012
Hunters JEFF The Brotherhood! ♥ Babe. Babes. That one time Alison Mosshart and I had a moment. Lone Star. #TEXAS The Last Goodbye Jake and Jamin Mr. Kate Moss
17 tags
FUN FUN FUN FEST 2011
Text: "Caitlin has an extra fff media pass for you!! Get yer ass down here" FRIDAY Black Joe Lewis. Can you spot Mr. Gosling? Freshman year of college. Drinking out of BJL's "holy grail." Like how this is still on his MySpace. Kids that were dancing their feet off whom I slightly fell in love with. Flavor Flav showing some love. The APD officer that was really...
1 tag
Halloween 2011
Preparty. East side. Cheers! Pre-burning Carl's arm. Gotta love Pooneh's "Hayy" Barbarella. Dance floor. The end.
HELLO
It was only a matter of time y'all ;) FOLLOW…or else…. poonehghana: After years of holding off, I have finally been shamed, bullied, and peer-pressured into creating a tumblr account for my photography. I'm looking to trying this out, though above anything, i'm looking forward to the influx of Bill Murray gifs and Sherlock memes that'll soon be entering my life.  Hope you...
1 tag
2 tags
30 tags
Voodoo Fest 2011
If you know the reason I went to Bonnaroo 2010, you'll probably hate me after seeing this: My reaction to this e-mail: consecutive "OH MY GOD"s and spilled water. And what person to take as my guest but none other than my trusty music partner in crime since '07, la Poonehnerz. FRIDAY How amazing is this… Town car! Once we got past curiously staring at everything...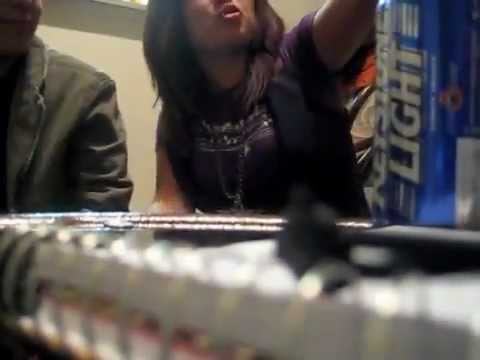 2 tags
5 tags
3 tags
3 tags
2 tags
2 tags
3 tags
30 tags
SXSW 2011 (a century later)
DAY 1 - FRIDAY 3/11 We were so ready. Hit up the premiere of… …and ogled Jake Gyllenhaal. iPad 2 crazies. Philly D! Mellor & I ran like maniacs and reached him after he had already jumped into a taxi, but dude was nice enough to get out and take photos. His response after Mellor apologized for us not being hot Asian girls: "You guys are better than hot Asian...
1 tag
pazcual replied to your post: pazcual replied to your post: KINGS OF LEON… oh god i wish november 2012 would just hurry up so i can be there! You'll be here Nov '12?? DETAILSSS via-london replied to your post: KINGS OF LEON (UPDATED) Hey Mel, we used to be really good friends … But I may be too jealous now … *cryforever* !! I ♥ you forever.
pazcual replied to your post: KINGS OF LEON (UPDATED) you've seen kings of leon 5 times!????????? FUCK THIS MAN CAN I HAVE IDK HALF OF YOUR LUCK? Just move to the ATX - music luck happens here every day !
6 tags
KINGS OF LEON (UPDATED)
Originally posted January 16, 2011. —————————————————————————————————————————- So after that Jared-Chatroulette post got me this many notes… ...
2 tags
1 tag
1 tag
2 tags
1 tag
1 tag
1 tag
1 tag
1 tag
"The people of Austin are just so in touch with their music and so lively at the shows. All they want to do is hear new things, hear new music and be inspired to get out there and do it again. There are no egos in Austin; it's just nice to know that there are places in the world at the minute where people are so enthusiastic about music rather than ego and being too cool for school to dance...
2 tags
2 tags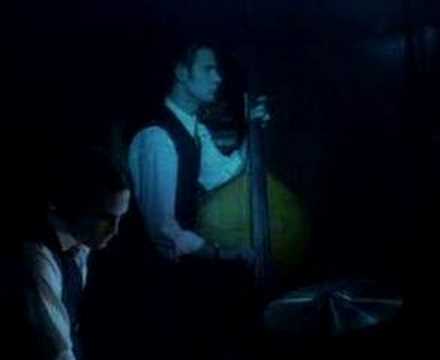 1 tag
1 tag
1 tag
1 tag